Canada officially joined the states of California, Massachusetts, Maine, Alaska, Colorado, Washington, and Oregon as the first G-7 country to give the green light to the adult use of cannabis on oCT 17 2018. Numerous investors are hyped up about the opening of Canada's recreational marijuana industry. A popular cannabis company, Tilray saw its CEO Brendan Kennedy publicly state that cannabis is a $150 billion industry.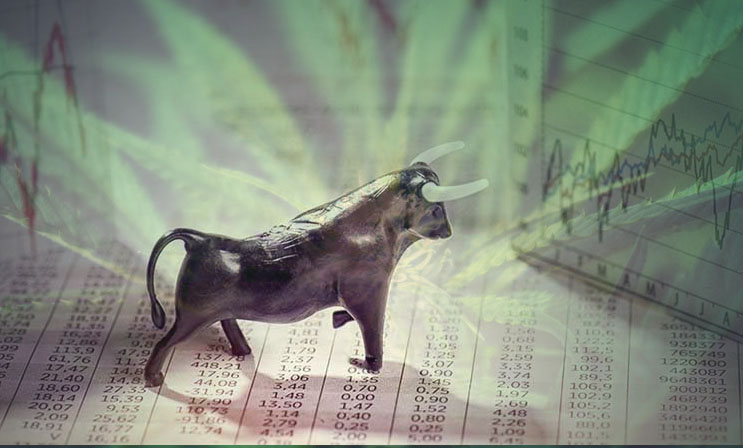 Other reports from ArcView Market Research and its research partner BDS Analytics, over the next ten years, the legal cannabis industry will see much progress around the globe. Spending on legal cannabis worldwide is expected to hit $57 billion by 2027. The adult-use (recreational) market is expected to cover 67% of the expenditure; medical marijuana will take up the remaining 33%.
"Mad Money" host Jim Cramer has stated, "…When you look at every industry where pot could potentially compete, there might be as much as a half a trillion dollars in sales that are going to be disrupted, everything from carbonated beverages, beer, sports drinks, tea, coffee, tobacco, [and] snacks [to] all sorts of medications."
How great would it have been to invest in some of the alcohol companies just after prohibition ended on beer, wine, and spirits? Some would compare that windfall to some of the biggest stock market successes in the history of public companies. Just as it was important then, it is just as relevant now to not only do your homework but to also connect as many dots as possible, early on!
Opportunities present themselves like this once every 50 years .. The coming of age . Picking the right companies , those that will survive well into the next century will be history's stalwarts .
We urge all serious investors to be updated on our Alerts SUBSCRIBE BELOW
To receive TEXT ALERTS On EVE & CO Text " EVE " To 522-36 Or Complete Web Form