Lithium
If you are unaware, Lithium is the crucial white powder charging Lithium-ion batteries and helping to power the future.
Tesla (NASDAQ:TSLA) and Volkswagen (OTCPK:VLKAY), starting from a small global base, wish to exceed past electric car production.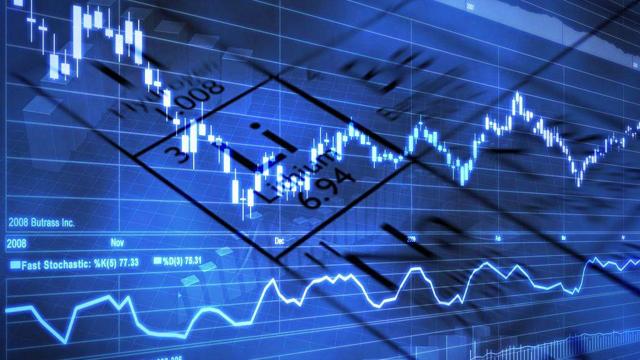 Tesla hopes to sell 500k cars in 2020 and Volkswagen expects 2-3 million sales in 2025.

In March of 2016, Elon Musk (Tesla's CEO) stated, In order to produce half a million cars a year… we would basically need to absorb the entire world's Lithium- ion production.

The Wall Street Journal backed this too stating, "Tesla and other electric-vehicle makers are swallowing up lithium for its use in Lithium-ion batteries that power electric cars.

Goldman Sachs has declared that Lithium is the "new gasoline" saying, "We think Lithium-ion batteries will help fuel a dramatic increase in Electric vehicle penetration," according to Bob Koort, head of Industrials and Materials research there.
Major Lithium producers are up significantly over the last three years compared to the S&P 500 index total returns.
Two had a three year performance increase of 64.59% and 50.82%, respectively.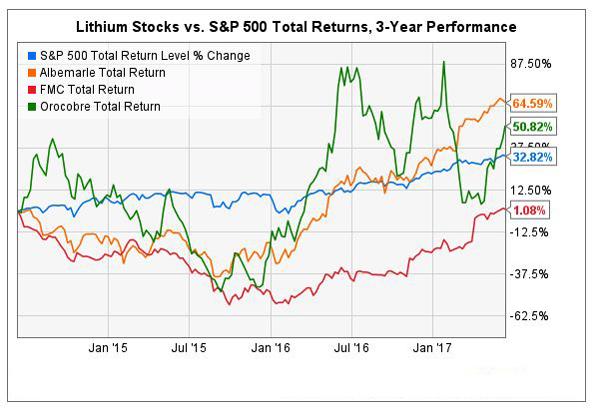 Leading Small Players May Have Big Yearly Gains 2018